Irina Rimes is a Moldovan performer based in Romania, and on Tuesday she attended the Media Music Awards 2017, winning the Best New Artist award.
There was no such Best Costume award, but if there had been then she would have had that in the bag too.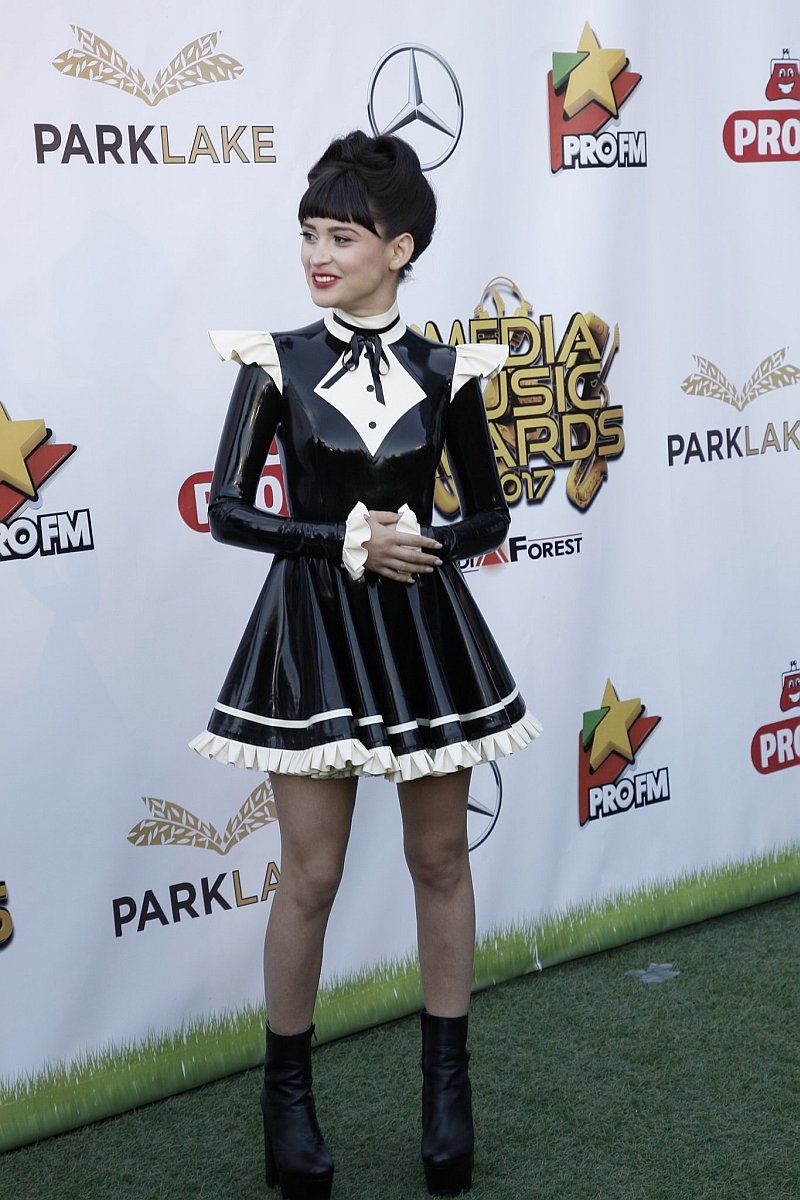 Prior to the event, Irina was interviewed on the 'Green Carpet' and asked about her costume. We don't have a word for word translation, but we understand Irina had a desire to dress in a quirky maid outfit for sometime, before the award ceremony finally granted her the opportunity with its "Cool Vibe" themed dress code.
Okay, latex looks cool, but how do you stay cool wearing it in the warm Romanian climate? Apparently not a problem for Irina: she didn't find perspiration an issue, instead noting the unique sensory qualities of latex and its ability to heighten sensations of warm and cool at turns.
At least, that was what she said BEFORE her stage performance!
This Virginie Maid Outfit was designed by Libidex, originally commissioned for a promo for Henry Cotton's Fall Winter 2013/14 catalog. The promo itself is a sight to behold, taking the signature Henry Cotton blend of authentic British style and timeless Italian elegance and combining it with… latex-clad robot house servants. As you do.
Take a look:
Here is further information from Libidex about the original commission.